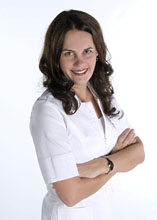 Dr. Helen Dewar, DDS attended undergraduate studies at the University of Western Ontario. She graduated with honours from the University of Toronto Dental School in 1999. After graduating she practiced dentistry in Port Perry, Ontario.
Helen was born and raised in Durham region, and now lives with her husband and two small children in Brooklin. Together with her family she is actively involved in the community and local charities.
Dr. Dewar enjoys working with young children and their families. She also is experienced in a complete range of dentistry including recent cases involving missing teeth, veneers, whitening, snoring, sleep apnoea, and TMJ disorder. Dr. Dewar works with a gentle touch and is experienced at putting nervous patients at ease.
Dr. Dewar is a member of the ODA, the Durham Dental Association and has worked as a clinical demonstrator at the University of Toronto School of Dentistry.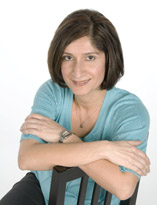 Dr. Rita Sachdeva grew up in Oshawa and was inspired by her childhood dentist to pursue a career in Dentistry.
As an undergraduate, Rita studied biology at the University of Western Ontario. She then graduated with honours from the University of Toronto Dental School in 1998.
After graduating, Rita worked in a dental residency program at Toronto General Hospital and dental offices in Oshawa, Ajax and Toronto. She was also a courtesy staff member at Lakeridge Health.
Rita is a mother and wife who enjoys working and interacting with people of all ages. In her spare time she enjoys jogging, working out at the gym, socializing with friends and spending time with her husband and daughters.
Her diversity extends into her profession as she enjoys and is experienced in a wide range of dental techniques.
Rita's calming and gentle demeanour welcomes new patients to her practice.

OurStaff:
Front Desk - Bonny
Assistants - Brittany and KerriAnn
Hygenists - Debbie, Brittany, Shannon, and Trudi


Monday
9:00am – 8:00pm
Tuesday
8:00am – 5:00pm
Wednesday
9:00am – 8:00pm
Thursday
8:00am – 5:00pm
Friday
8:00am – 4:00pm
Saturday
9:00am – 1:00pm




We offer convenient evening and weekend appointments to accommodate your busy schedule.